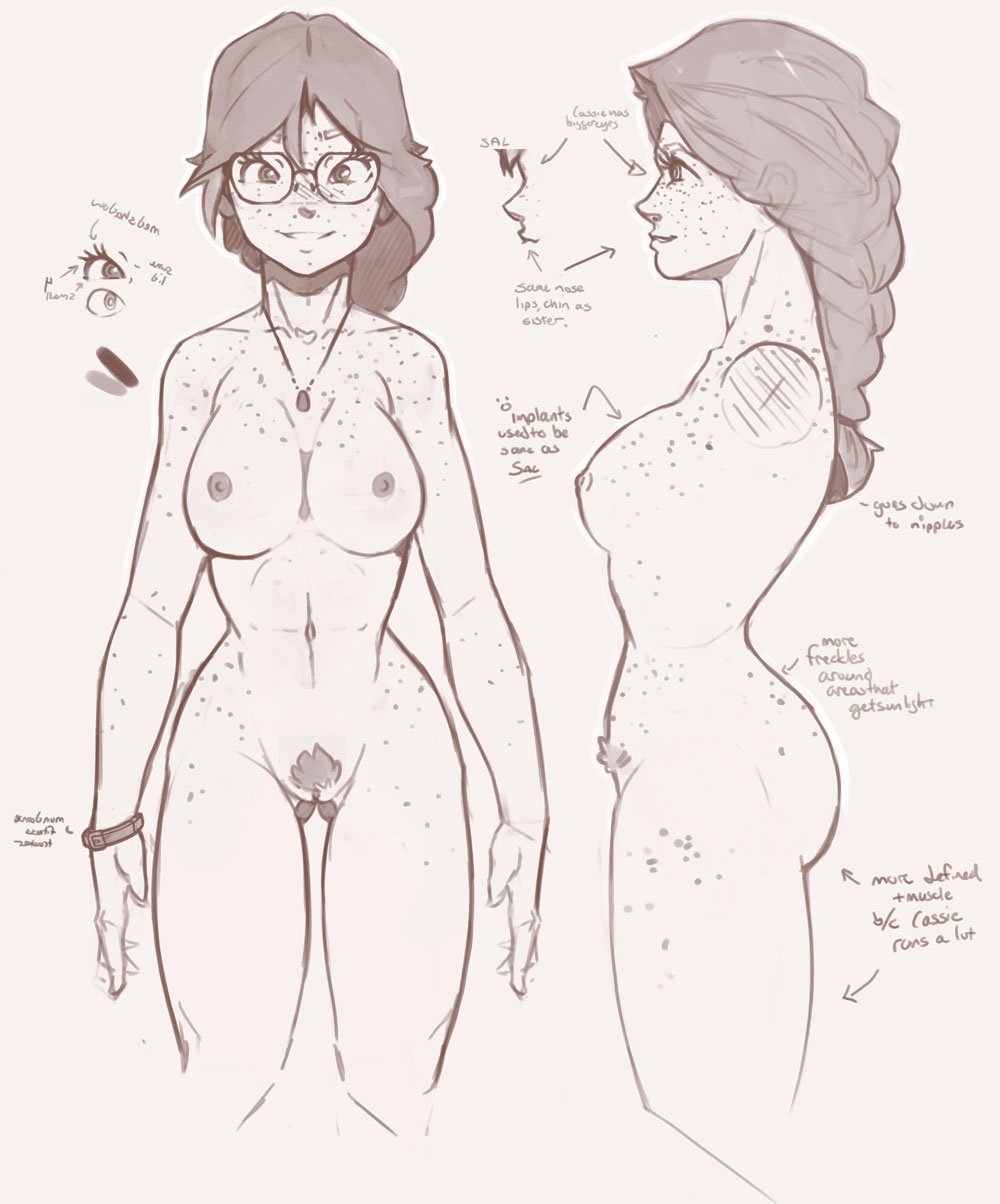 About Cassandra "Cassie" Quinn
Once a freshman wallflower, Cassie has grown into an extroverted and sexually expressive upperclassman on the hunt for friends, fun, and adventure at Free State University. If you've ever visited campus, you've probably at least heard of this journalism/creative writing major. She has a habit of making herself known. After all; almost everyone on campus followers her online.
Combining a clever mind with her nearly inexhaustible energy; Cassie has a second sense for finding the most exciting things on campus and wiggling herself in. Where she shows up, she brings the party.
When she's not in class or on another adventure, she works at the college's almost defunct newspaper as their dating advice guru. She also moonlights as freelance reporter. Publishers are happy to pay well for her stories about the clandestine, usually highly sexual, events hosted at FSU.
She identifies as pansexual, leans just a little more dominant, and absolutely loves exhibitionism. Most of the time, she's open to, "giving it the old college try." She figures that, if nothing else, it'll be a fun story. The best way to her heart is to keep up with her and her biggest turn off is erotic sexual denial or torturous edging. It'll just make her cranky.
She has a younger sister named Sal and is self-proclaimed "besties" with her roommate, Jen. She's in an on and off relationship with Lewis and it gets complicated at times. In her free time she enjoys reading trashy romance novels and running.
ExhibitionismVoyeurismPetplay (Dom)Cumplay