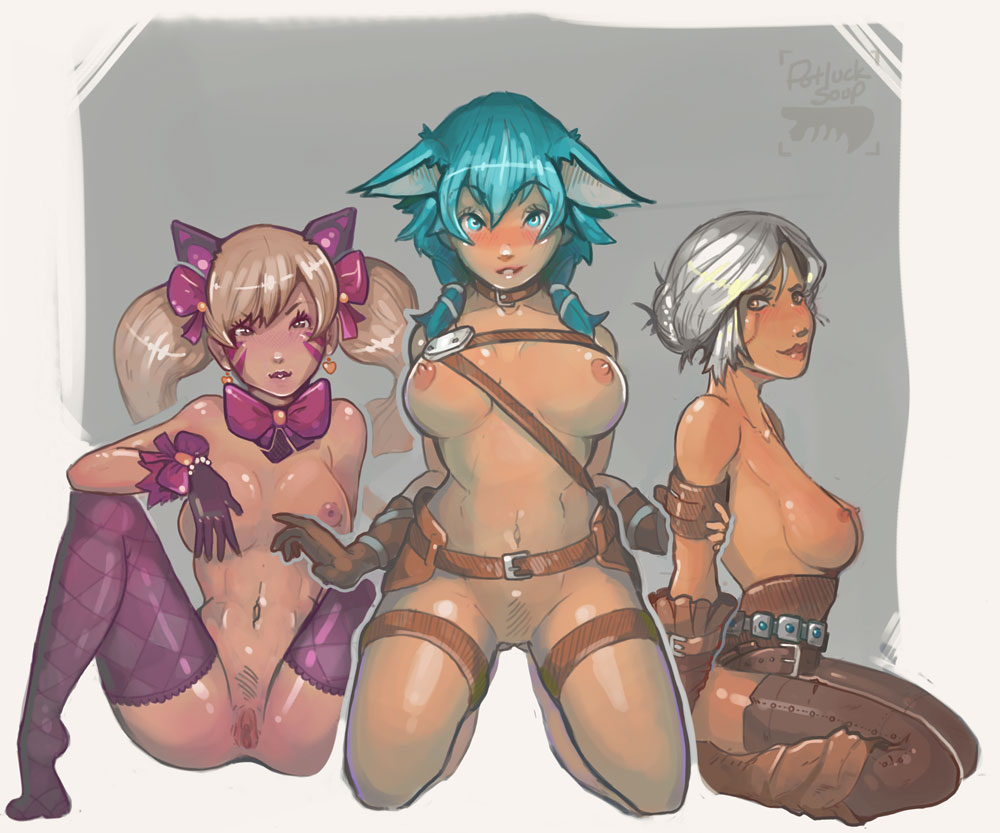 "Gah, what a pervert!" Sam yelped. Liam blushed. He'd only caught a flash of his girlfriend and her friends' half-nude bodies before the white haired one dressed at Ciri slapped his face.
"Sam, I can't believe your boyfriend is a peeping tom!"Mia said. Her perky breasts and pink bowtie pressed against his own broad back. Her hand went into his pants and started stroking.
"Gross." she spun him onto the bed. "Sam, he has a boner."
"What? Yes?" Liam answered honestly. "And I wasn't peeping, I was just looking for Sam!"
"Are you ready for your punishment my perverted boyfriend?" Sam crawled on top of him, pinning his arms to his side. Riley and Mia tied his hands to the bed while Sam slipped a blindfold over his eyes. Before he knew it, the women had him nude from the waist down.
"We'll forgive you if you play a game with us. If you guess which one is me," Sam said, "all three of us will be your slaves all weekend. You can do whatever you want to us. If you're wrong then we get to choose someone at the convention to be our master instead, deal?"
"Deal!" Liam laughed, confident until he felt the first woman slide her wet warmth around his dick. As she rode him, he wondered who they would end up picking and if he'd get to watch.