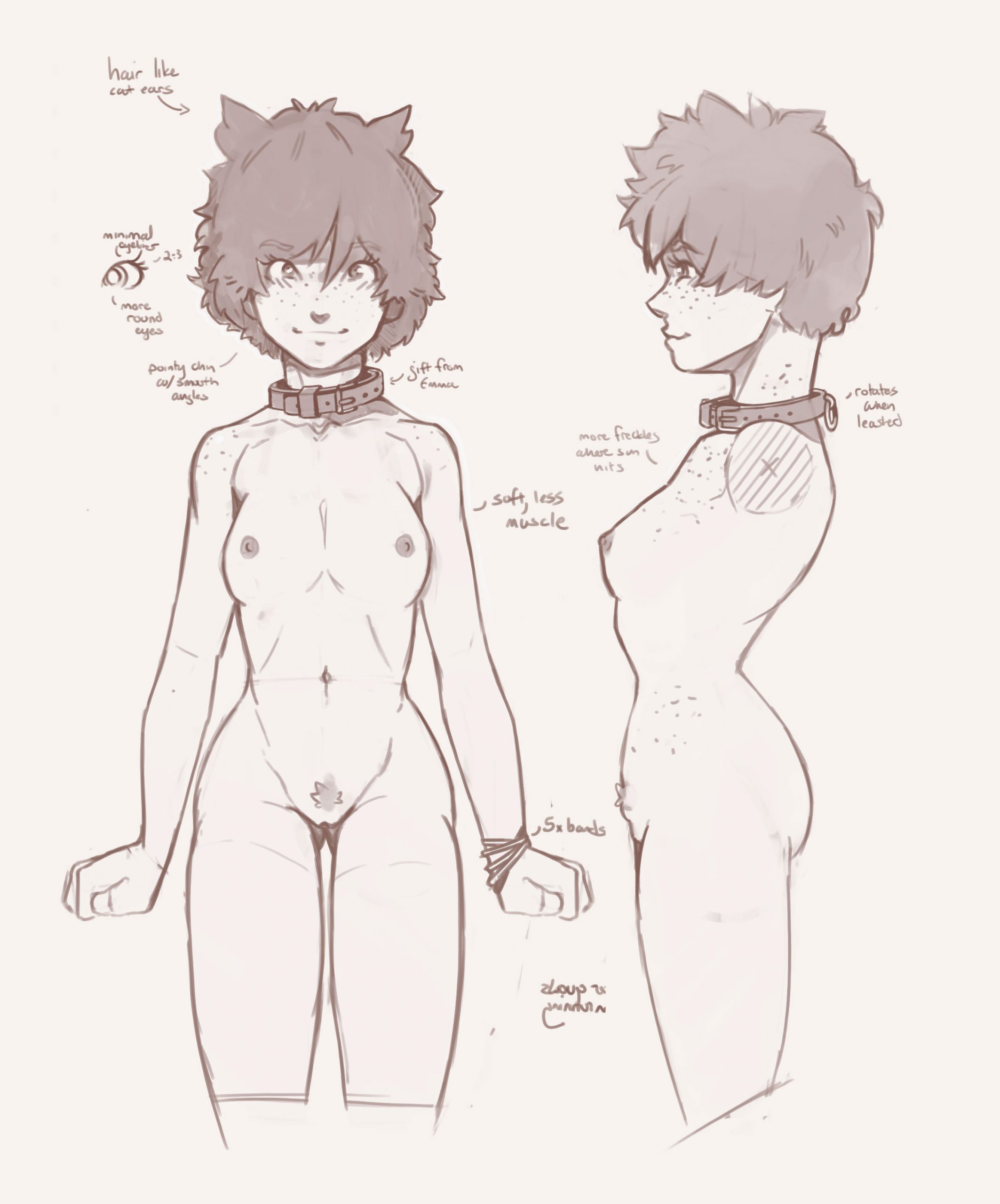 Sal's just getting out in the world for the first time. She is a shy, anxious woman and couldn't be more different from her older sister, Cassie. At least, that's what she likes to tell herself.
Going by "SalGalPal99" online, she enjoys streaming video games to a small fanbase and is a freshman in the university's computer science program. One day she hopes to craft her own video game.
She lives on campus in Hugh Hall, where she was fortunate enough to get paired with a roommate she's only seen once since moving in. Most of her friends are online but as time goes on, and her shell starts to open, she has started to make more and more connections at FSU.
Sexually, Sal is timid and still learning her preferences. She's been into women as long as she could remember but has never had a girlfriend. More recently she's found herself fantasizing about men, now and then. Her anxiety often flares up in sexual situations but with the right person, she could see herself being open to a little experimentation. The best way to her heart is to take charge and be brave for her. She does not care for being "blanked," no matter how much everyone on campus, and her sister, try to talk her into it.
If asked, she would describe her own sex life, and herself, as dull. Dirty books, explicit fan-fiction, and hentai-games are her go-to outlet for releasing this built up sexual frustration. In her free time she enjoys playing Minecraft, table-top RPGs, and doodling pictures of cute animals while drinking coffee at the local cafe.
Petplay (Sub)VoyeurismExhibitionism