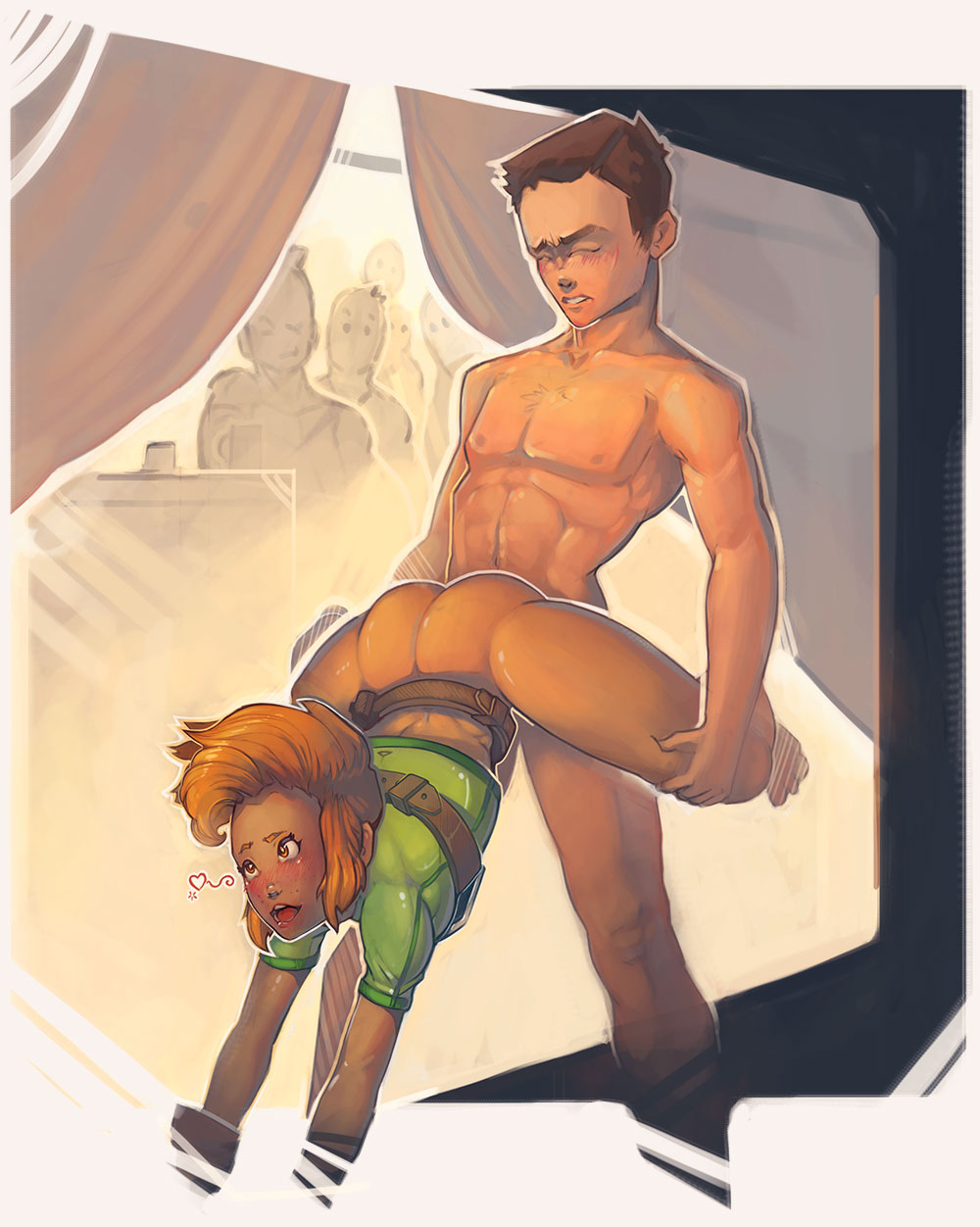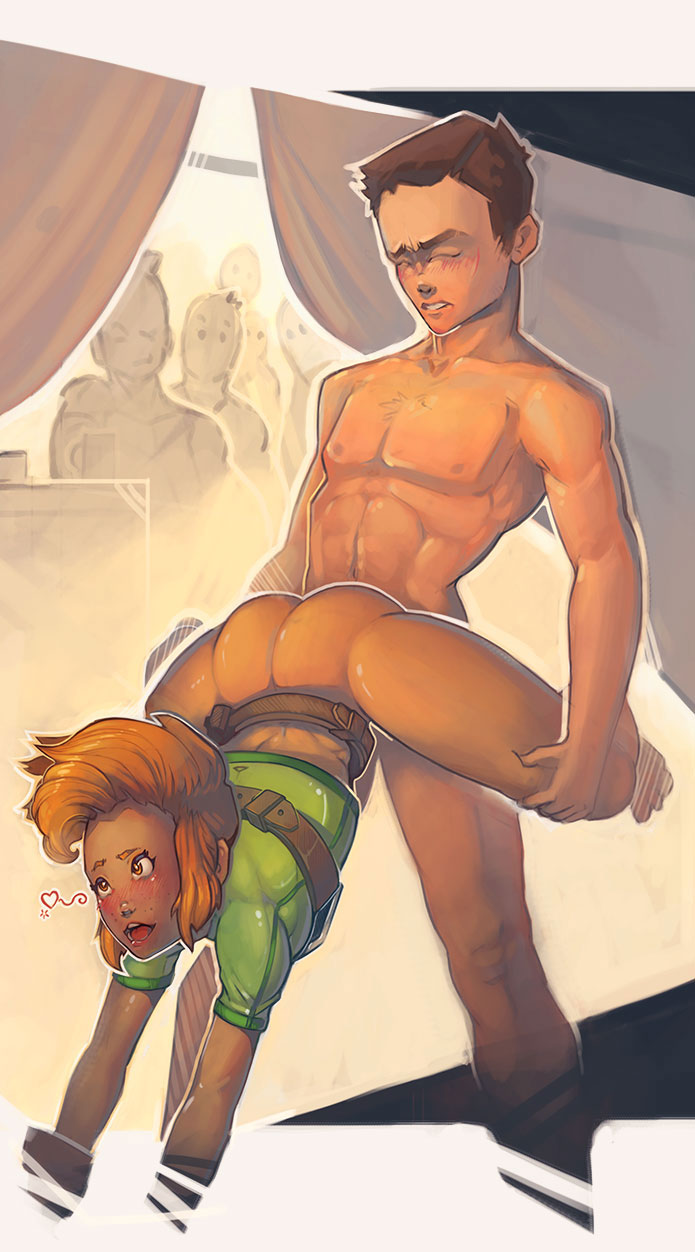 A moment earlier she was chatting at the party. Now her belt was being torn off, her pants were on the floor, and the crowd gasped as she was lifted off her feet.
Looking back at the person who was manhandling her, she melted as his thick warmth pushed into her, slapping her building wetness across her bare ass. He bucked, again and again, fucking and dominating her tiny, fit body with a reckless raw animal ferocity.
"Call your friends." She gasped. After all, she had two more holes to fill.
A big shout out to @Magra215 and their extremely fun-sized character Danny. They were one of two winners for my 3K followers contest. They won a full short and requested their OC  and won a full short.  If you think tiny redheads are cute and want to see more of Danny, go support @Magra215 at:
Have a character, art, or a story that you'd like featured? Grab a commission and make it real. At least, you can make it real if there's a commission spot open. If they're all booked up, come follow me on Twitter where I post a bunch of fun stuff too. There's more redheads there, I can guarantee that.
– PotluckSoup